Unlimited email verification for $5/month
Bounces, spam complaints, and low open rates are  signs that you need to clean your list.
Get our bulk Email-Verifier service and get rid of poor-quality contacts, reduce bounces.
Morphy Email Verifier comes in two versons. 1. Desktop Version ($5/month) 2. Web Based Version ($49/month)
Both versions allows unlimited verification – unlimited credits.
Screenshot of Morphy Email Verifier - Web Version.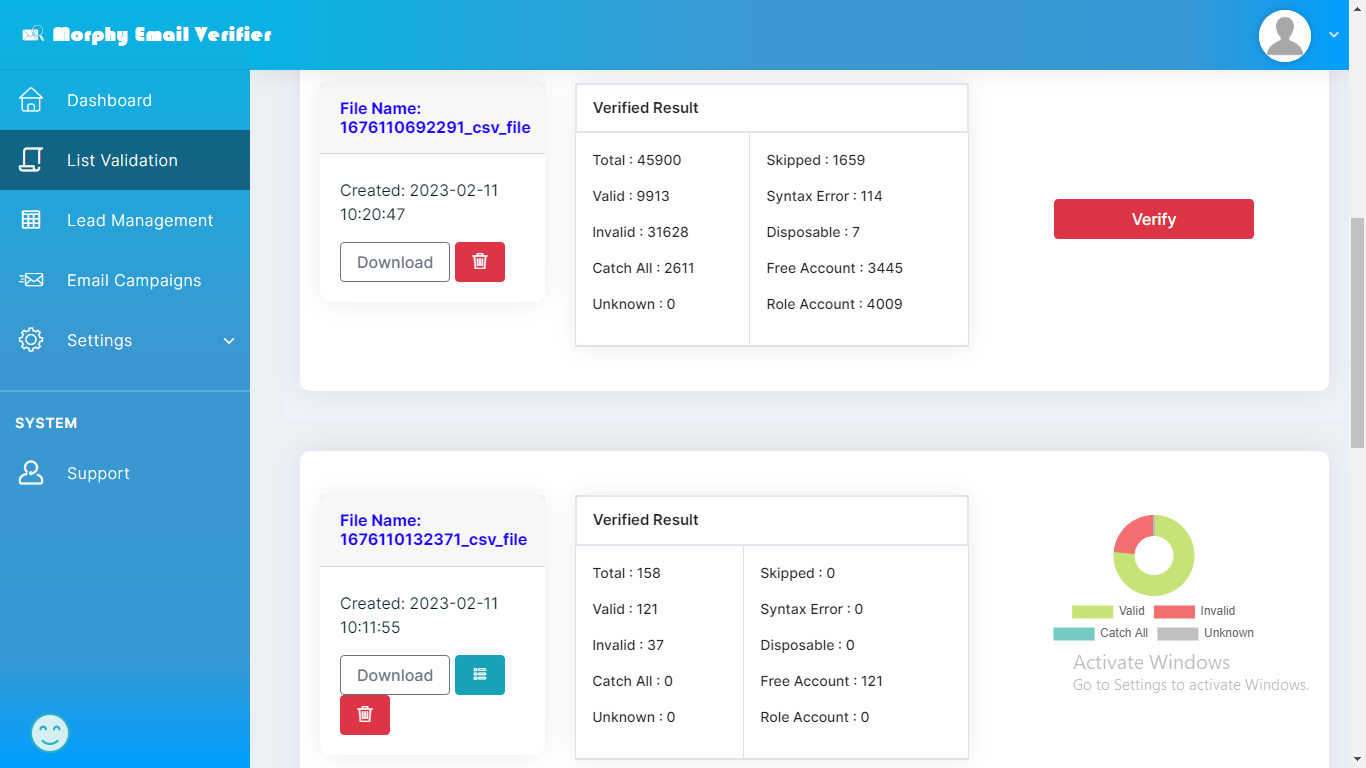 How Morphy Email Verifier works ?
There are various steps in the verification process.
Syntax Check
First step performs "syntax" checks and  ensure that each email address conforms to internationally set email standards (RFC). This also checks for correct formatting and for presence of any invalid characters are not present in the email addresses.
Domain Look up
Second step checks for the domain name (the part after @)existence.
MX Look up
 Next step checks that the domain has been configured to accept emails (MX record lookup).
User Exists or not
The Last step is to check if the user(the part before @) exists. We initiate a connection to the mail server, retrieve the response and abort the process before an email is sent. Morphy Email Verifier cannot verify yahoo , hotmail and aol mailboxes since these ESPs has blocked the verification requests from all third party verifier softwares. It can verify all other mailboxes including gmail.
Watch the video below to know how Morphy Email Verifier (Desktop Version) works !
Morphy Email Verifier 2.0
Gets you to the inbox
Morphy Email Verifier Software
Screenshot of Morphy Email Verifier – Desktop Version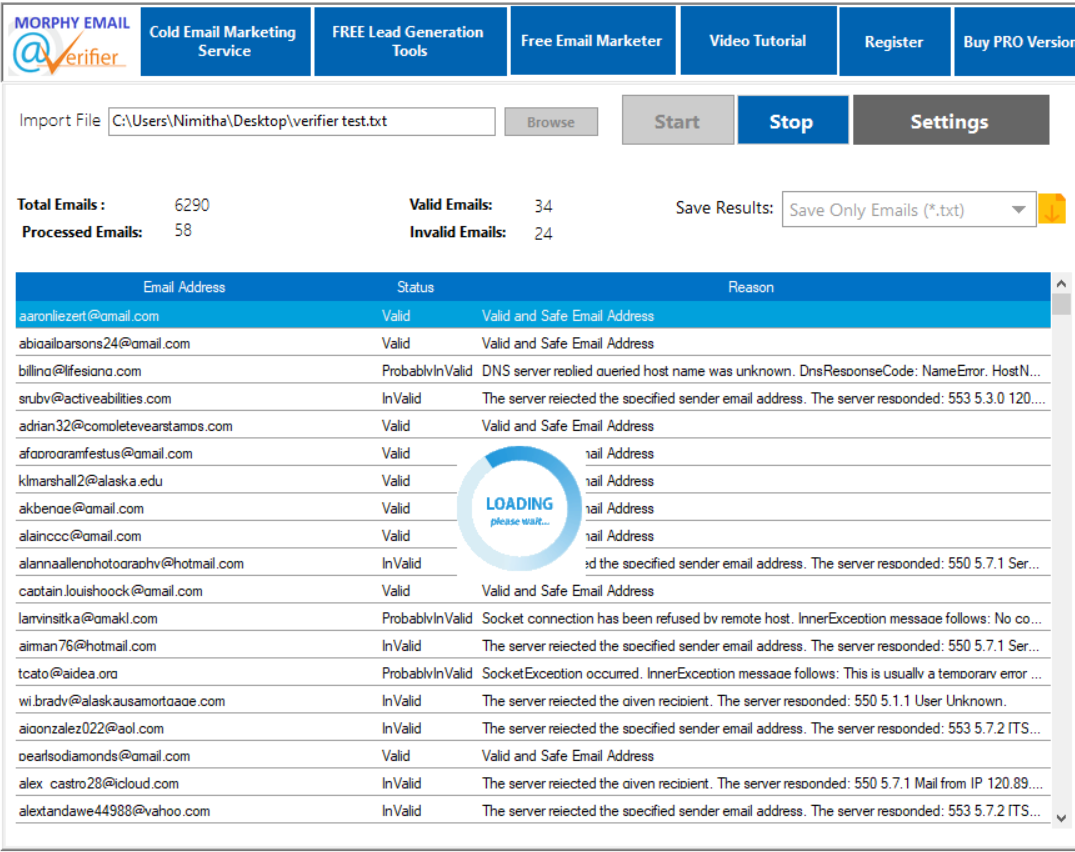 Morphy Email Verifier Cloud Version
Verify Unlimited Emails with 100% Accuracy 
Verify all ISPs in internet.
$49/month